I will post all my complete course in here, each of these courses I would learn something from it even thought it's just a bit but it helps me to continue staying uptodate.
Nuxt.js - Vue.js on Steroids
Build highly engaging Vue JS apps with Nuxt.js. Nuxt adds easy server-side-rendering and a folder-based config approach.
Notes : Maximilian Schwarzmüller, this dude knows what's he's doing, even though his english is not native but he explained it very well.
https://www.udemy.com/course/nuxtjs-vuejs-on-steroids/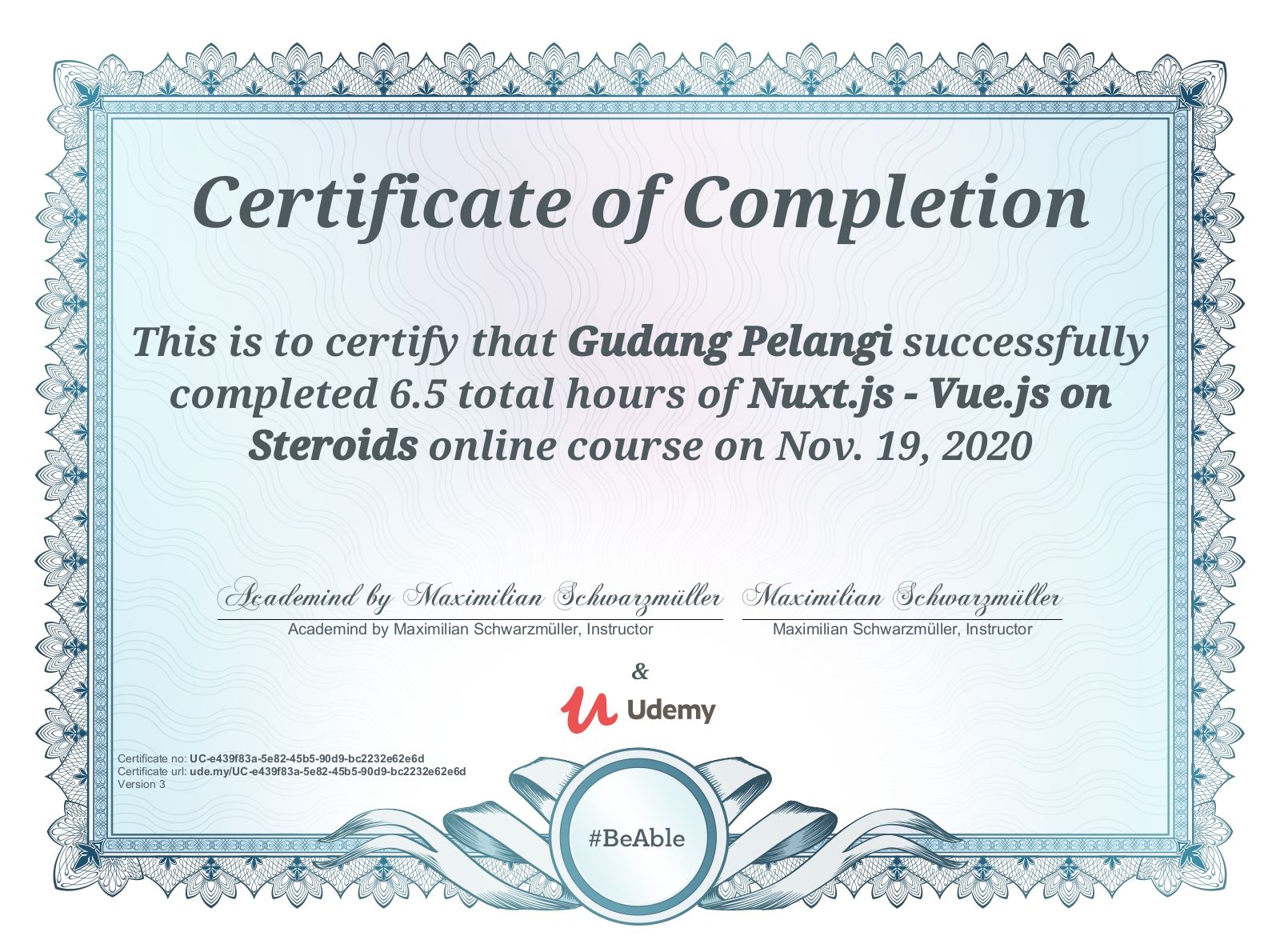 2. Complete WordPress Theme & Plugin Development Course [2020]
Everything you need to become a hirable WordPress Developer building custom themes and plugins.
Notes : It's nice to listen a native speaker, it's just so clear and well explained and this guy always smile.
https://www.udemy.com/course/wordpress-theme-and-plugin-development-course/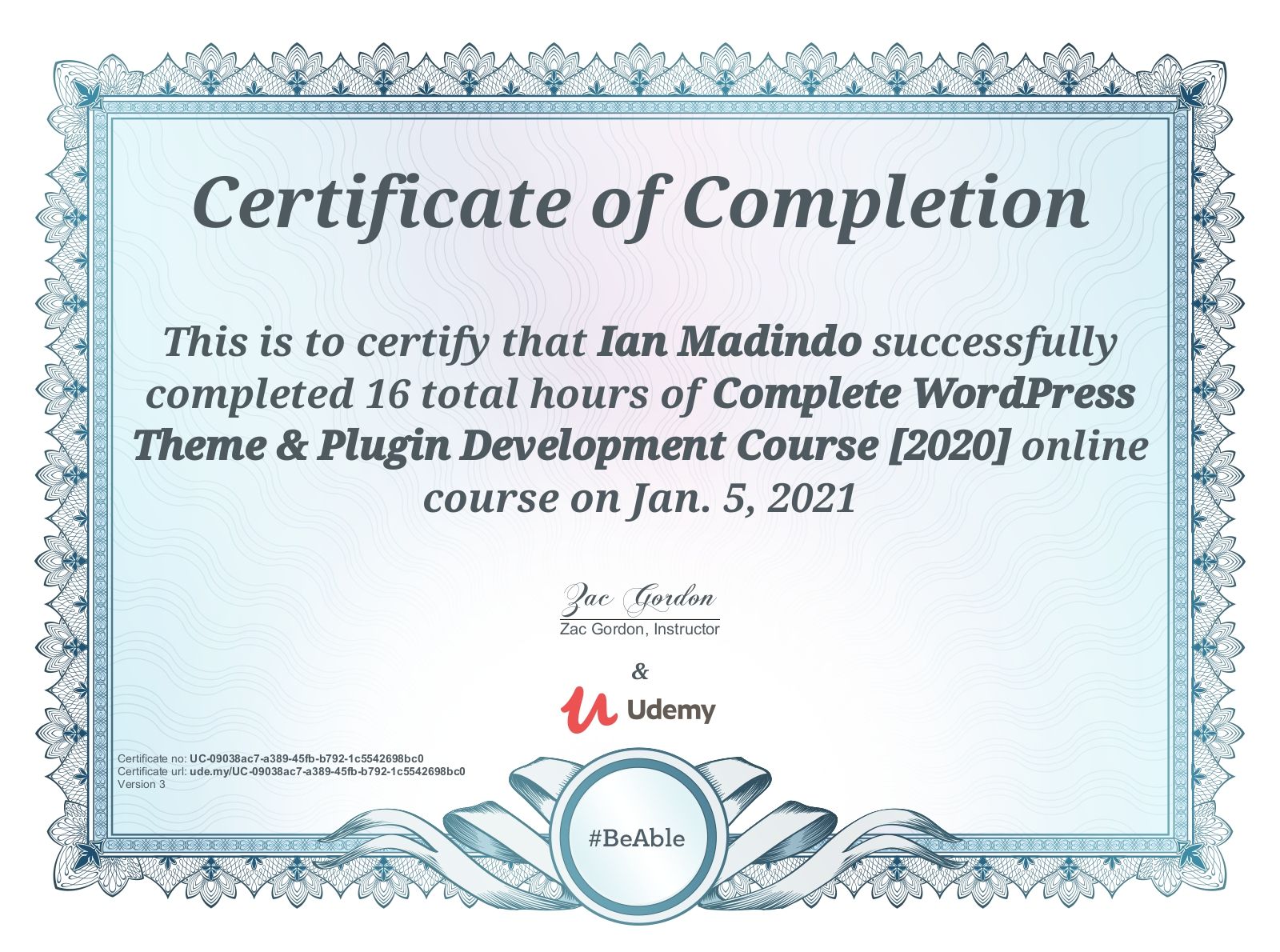 3. Nuxt JS with Laravel API - Building SSR Vue JS Apps
Learn Laravel API Development. Learn Nuxt JS from Scratch to build SPA, Static and SSR Vue JS Web Apps with Vuex.
Notes : Even though I know Laravel but it's nice to see how other people uses it's REST api for these purposes. What I learned is the state management with vue, still confusing but I think I get the gist of it.
https://www.udemy.com/course/laravel-nuxt-vue/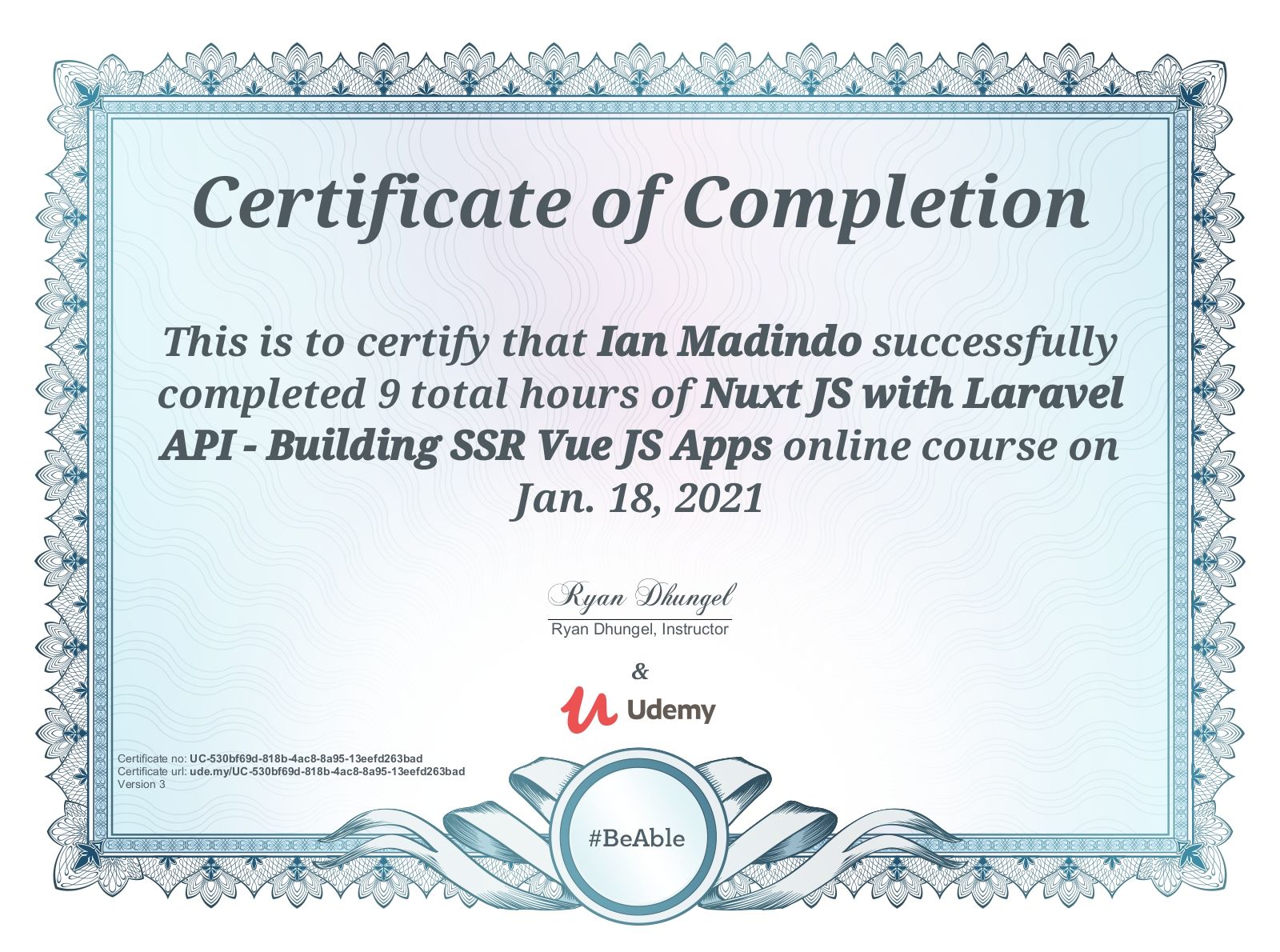 4. Web Development w/ Google's Go (golang) Programming Language
This was really a fun to learn, he went on full in depth about his lecture and also all course are well structure so we don't miss any prerequisite area. I can tell this guy is a stoner but a good and cool lecturer... :P